Return to Headlines
Steven Wright Named Superintendent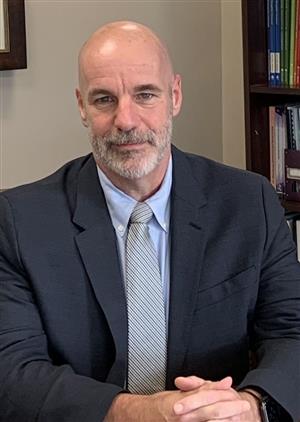 Steven Wright, the assistant superintendent for Cheektowaga Central School District, was appointed superintendent by the Board of Education at its meeting March 23. His appointment is effective July 1, 2021. He will succeed Superintendent Mary Morris, who will retire June 30.
Mr. Wright joined Cheektowaga Central School District in 1991 and worked as a math teacher for seven years before moving into administrative positions with the district. His administrative experience includes high school assistant principal, principal at Pine Hill Education Center, Director of Pupil Services, Director of Instructional Technology and his current role as assistant superintendent.
The scope of his administrative experience covers instructional leadership, financial management, staff recruitment and development, student discipline, program initiatives, and team building.
He earned his bachelor's degree in mathematics from Elmira College, a master's degree in general education from Canisius College and School District Administration certification from Canisius College. He also holds teacher certification in mathematics grade 7-12. He was an adjunct professor in the education department at Niagara University.
"I am proud of my time as a member of this community," said Mr. Wright. "The relationships that have been created, the growth of myself as a person and leader, and the never-ending pride that envelops an individual when they become a Cheektowaga Central Warrior. When I think of Cheektowaga Central it is as a second home."
He said the growth of technology is unrecognizable, as well as the recognition of diversity, equity, and opportunity for all that has grown exponentially. He uses the tagline, "At Cheektowaga Central WE DO" because it's the district Where Everyone Deserves Opportunity.
As he transitions to a new role, he said this unprecedented time requires the district to focus on recovering lost learning opportunities while addressing the social/emotional needs of students.
"The challenge we face as educators and society is how do we take the adversity of the pandemic and turn it into an opportunity of change and growth," he said, adding they must be deliberate but mindful.
The careers of Mr. Wright and Mrs. Morris have taken similar paths since they started working in 1991 on the same day at the high school; she as a school counselor and he as a math teacher. Throughout their careers they have worked together on many Cheektowaga CSD initiatives under the framework of inspiring a high level of learning, taking care of the needs of the whole child, and creating the opportunity for developing 21st century skills.